Our index measures the evolution of the car leasing rates based on over 2 million quotes per month. It includes financing and key services as maintenance and assistance and therefore reflects a combination of new car prices, incentives, residual values, aftersales costs and interest rate variations.
Germany
The car leasing price index for Germany shows interesting trends for the first three quarters of 2023. After a significant increase in 2022 of 17% for all energy type and 22% on diesel, we observe in 2023 an average increase of only 2% for all energies but a decrease of 2% on diesel cars. Petrol leasing rates remain stable, grow by 2% on Hybrid and by 4% on Phev and Full Electric.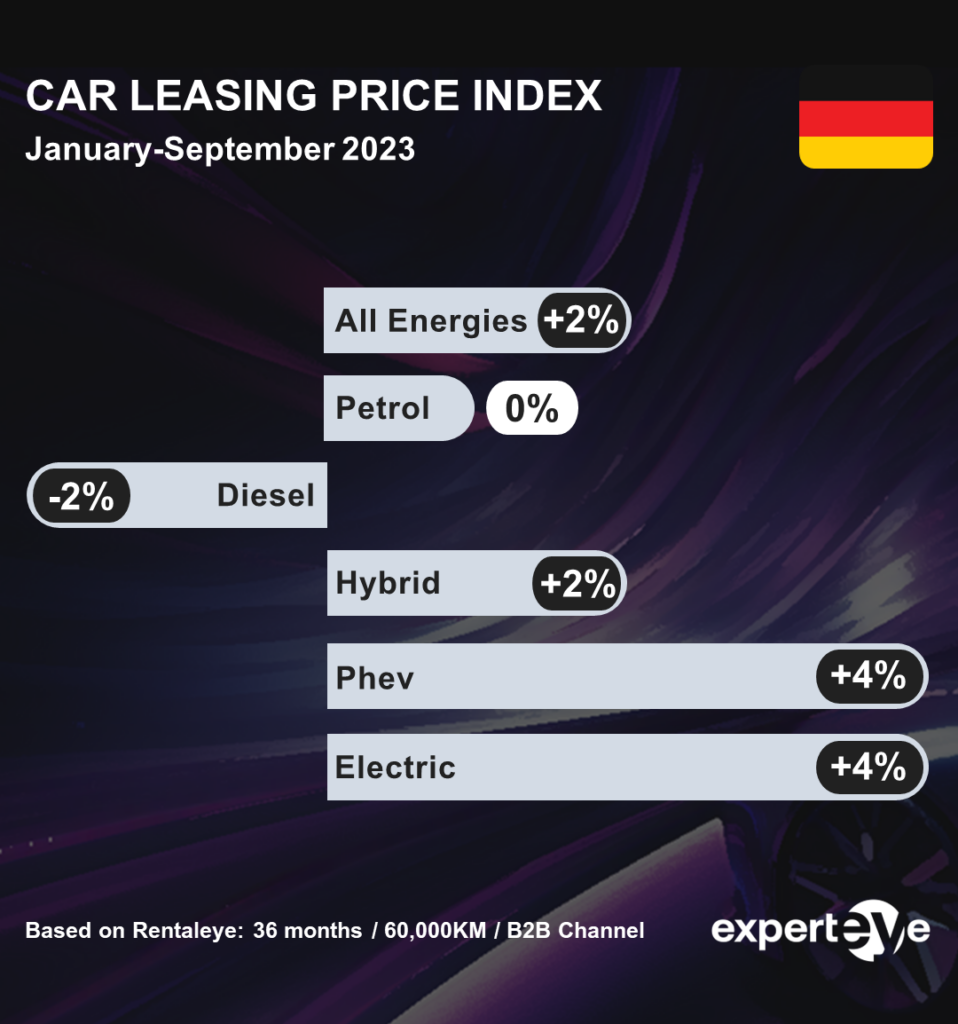 France
Following a dramatic increase of 28% of the average leasing rates on all energy types in 2022, France sees a stabilization in 2023. Only Diesel leasing rates are increasing again by 4%, reflecting the decreasing demand for his energy.
UK
In 2022, the leasing rates increased on average by 10%, far less than in Germany and France. The inflation continues in 2023 at a lower level, +3% on average but +4% on Phev and Hybrid.