From January 2022, Experteye has developed a Car Leasing Index for B2B full-service leasing contracts. It is based on major leasing companies lease rates and can be considered as a good representation of the market trends. We consider over 15.000 leasing prices per month.
The index includes financing and key services as maintenance and assistance and therefore reflects a combination of new car prices, incentives, residual values, aftersales costs and interest rate variations. In order to provide a very precise and realistic picture of the market price evolution, we retreat each leasing parameter as mileage-durations, taxation, model-mix.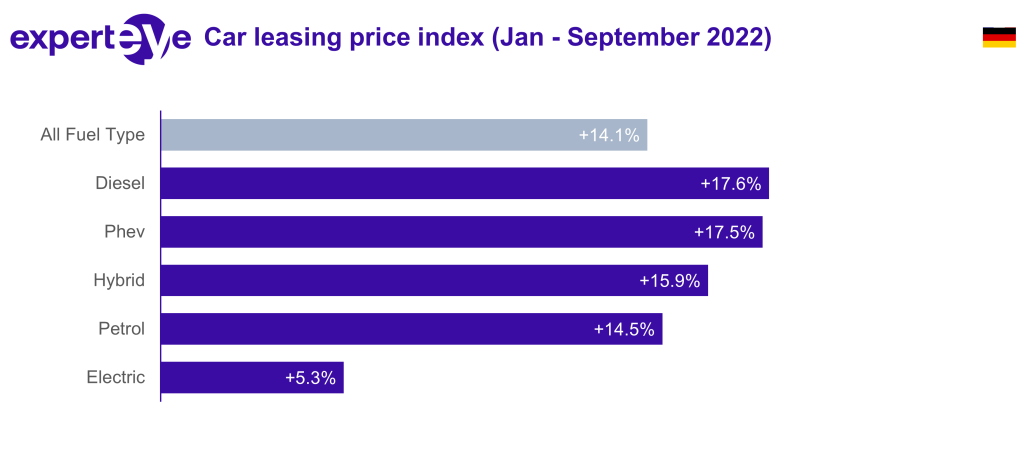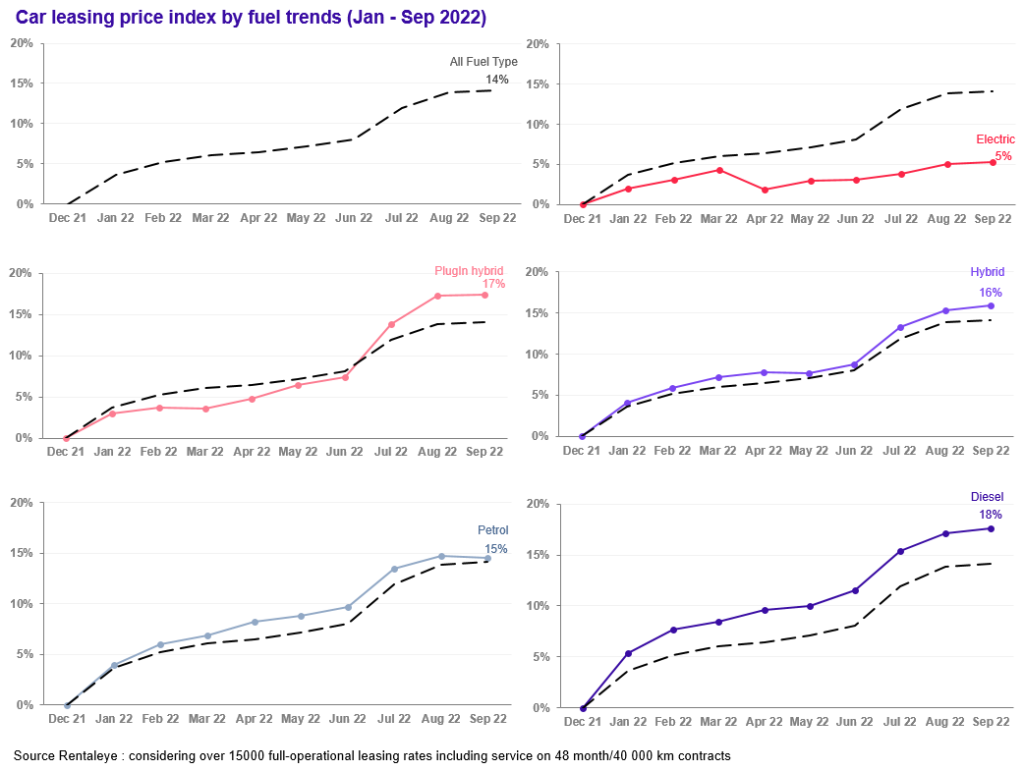 Click here to learn more about our leasing market pricing product.