The Experteye Car Leasing Price Index is the average of over 15 000 full-operational BtoB leasing rates collected from publicly available websites, on 48 months/ 60000 kms contracts. The percentage shows the cumulative price evolution from January 2022 up to May 2022. All figures are extracted from Rentaleye, the industry reference for leasing price benchmark.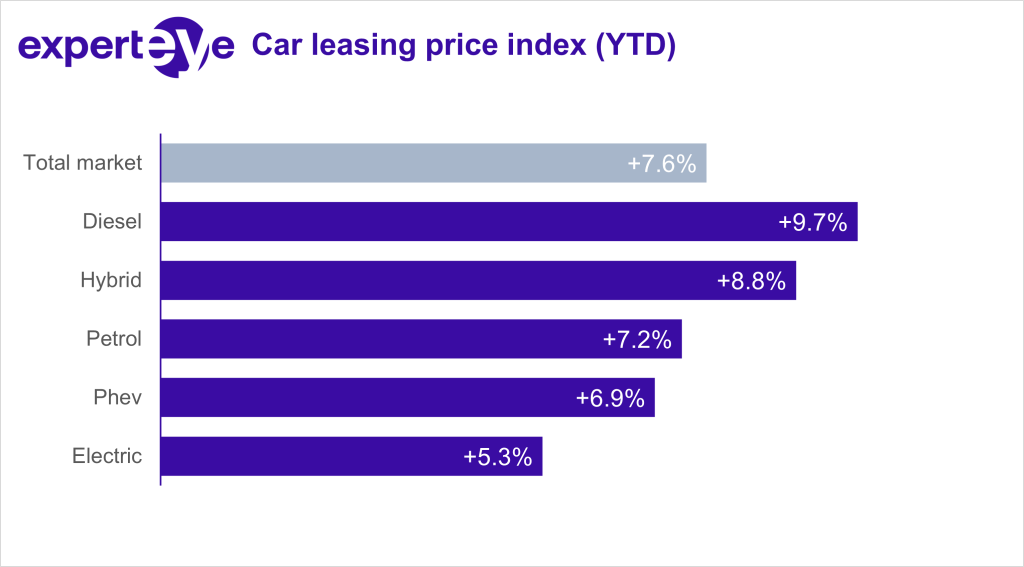 Key points :
The index highlights a significant price market growth of 7,6% since January due to Diesel and PHEV price increase, compared to 1% over 2021.
Significant increases were recorded in April (+2,0%) and May (+2,9%).
Petrol and Hybrid remain close to the market average with respectively 7,2% and 8,8% growth.
In relation, electric models become more competitive with a significant lower increase of +5,3%.
Click here to learn more about our leasing market pricing product.